Keep a constant eye on your 2nd pillar portfolio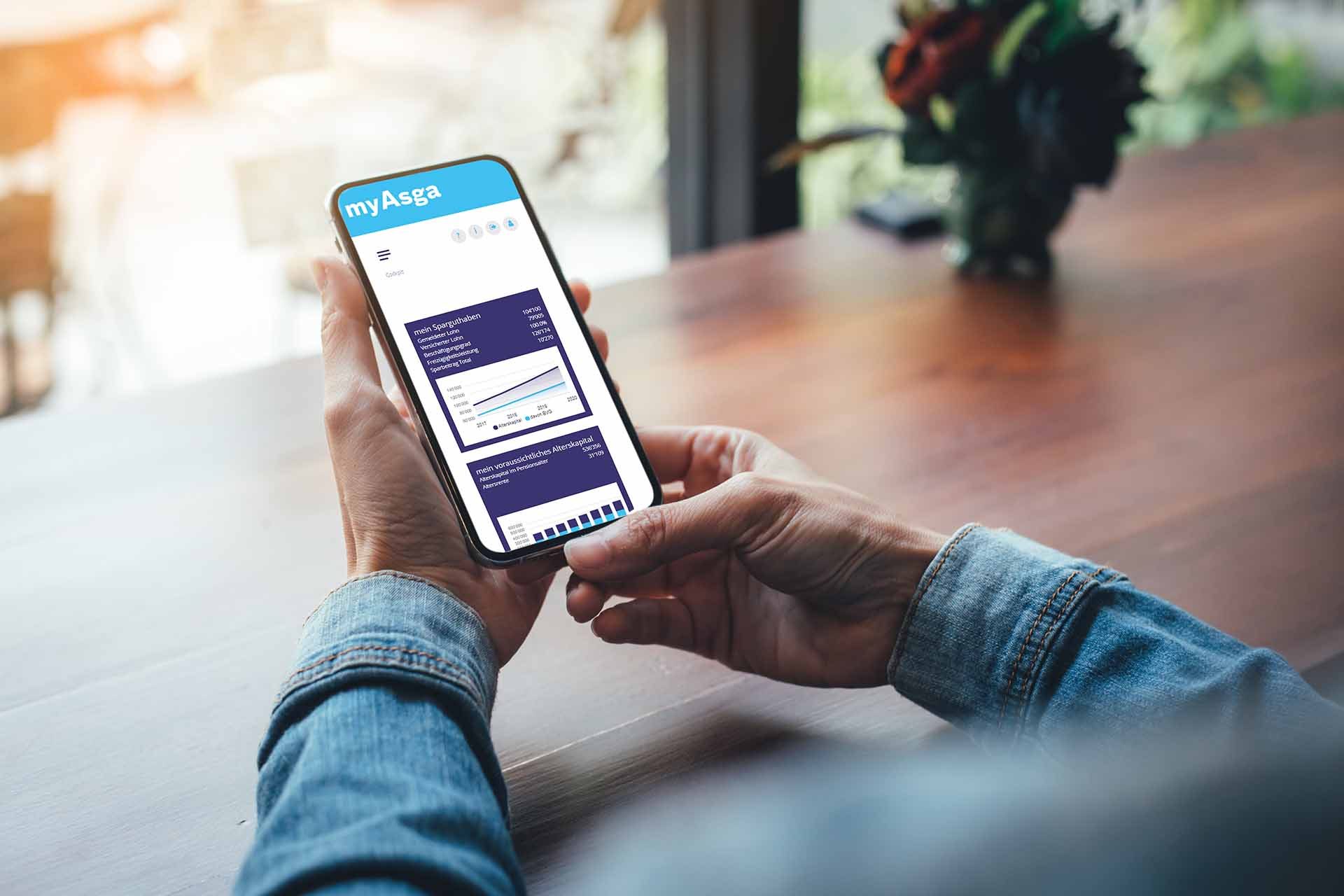 Use myAsga to calculate future scenarios, run processes, submit applications – and much much more.
Our cooperative's insureds benefit from a broad overview of the key aspects of their 2nd pillar portfolio -with personal figures continually updated.
Voluntary savings for retirement
Calculate the effects of a voluntary purchase on your retirement lump-sum capital and carry out the purchase directly on myAsga.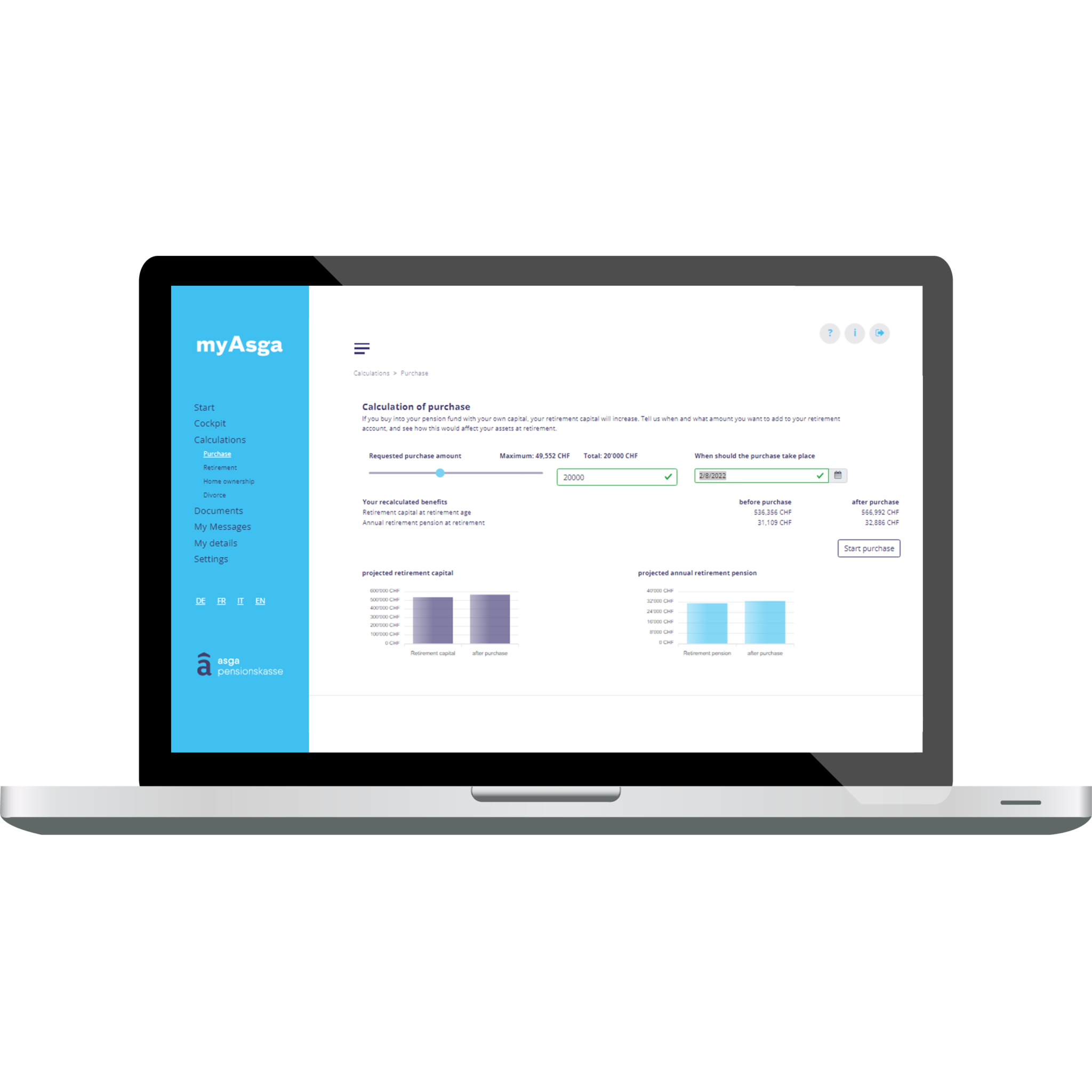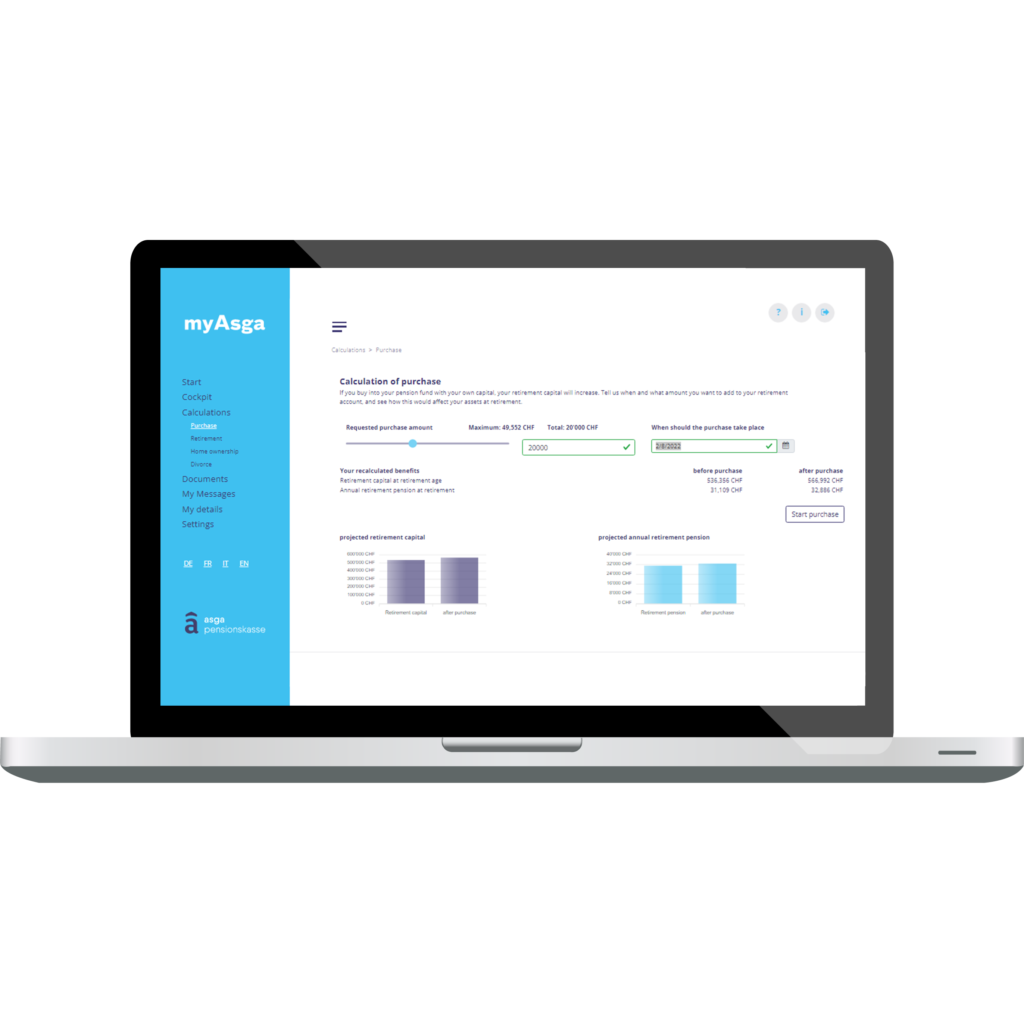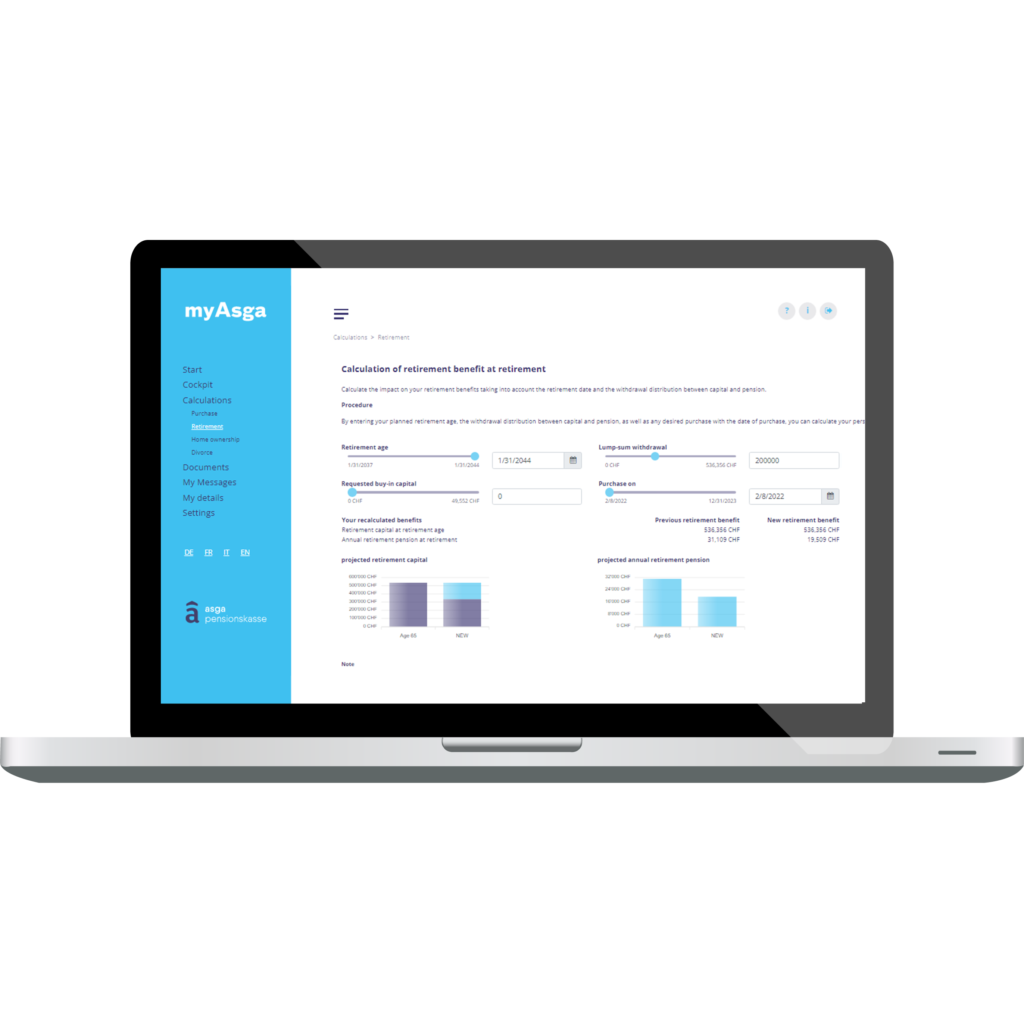 How much is your estimated pension on retirement? How would early retirement impact your retirement benefits? Calculate future scenarios using your current figures.
Continue planning for the future
The way to your own home frequently also leads to your pension fund. Calculate the effects of an advance withdrawal for home ownership on your retirement lump-sum capital and submit the application directly in myAsga.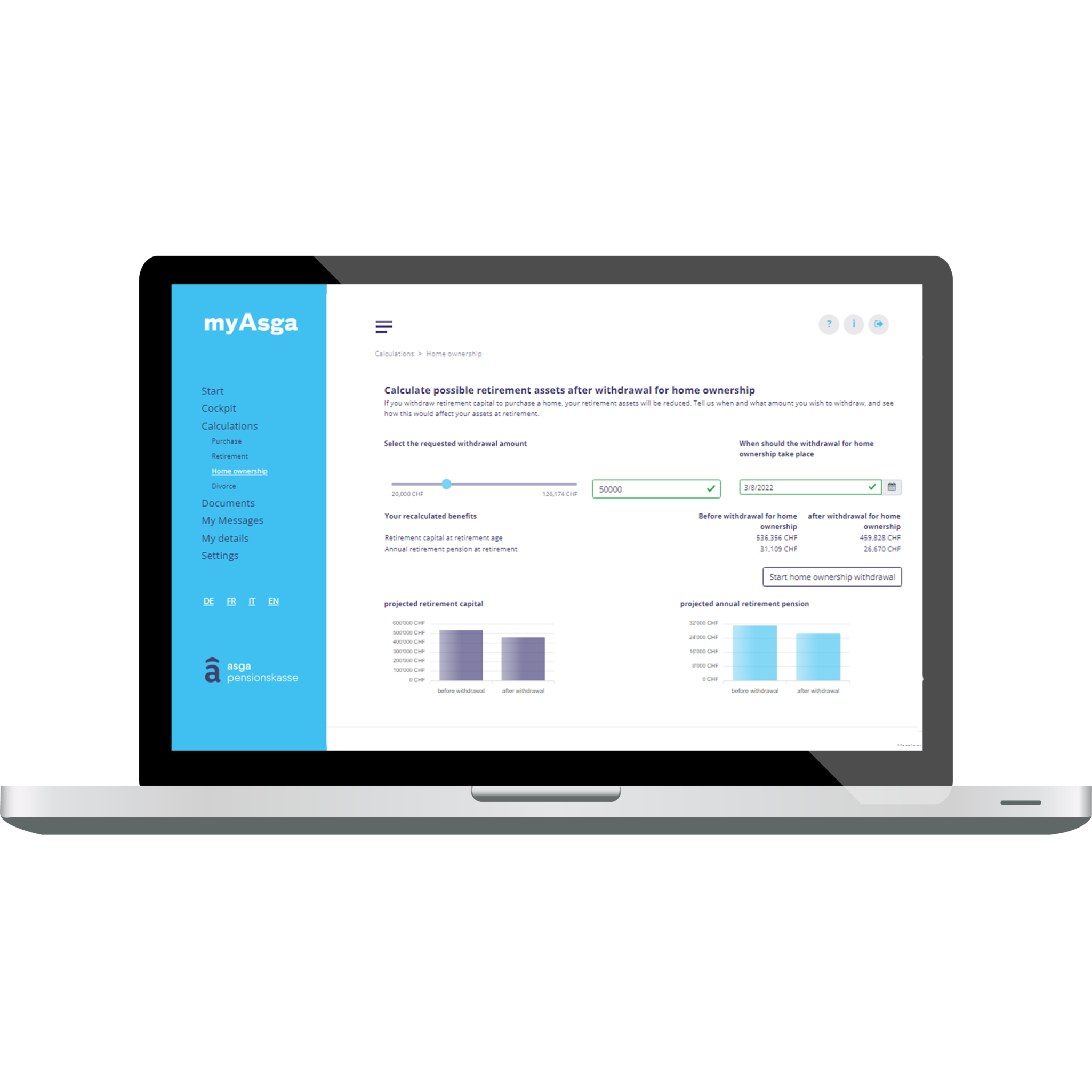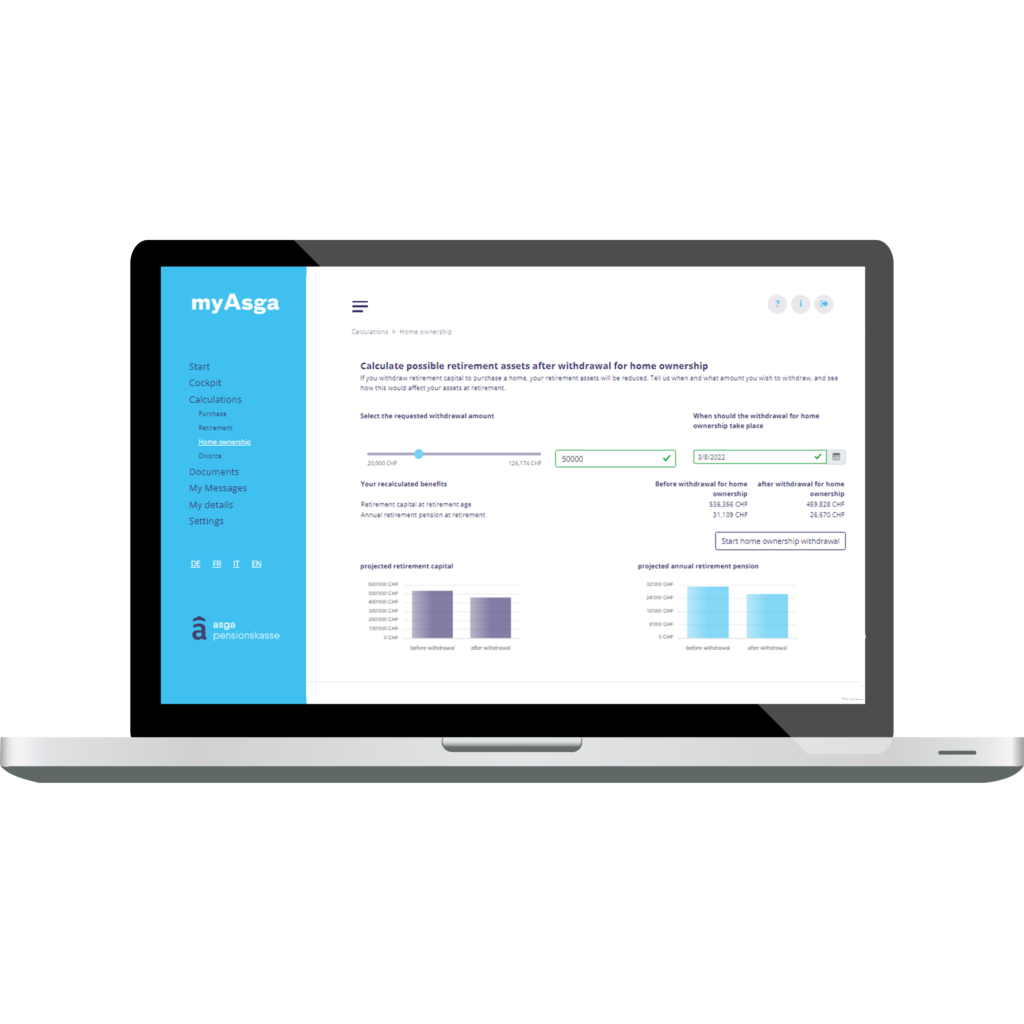 MyAsga was developed in accordance with the latest tried-and-tested security standards. The multi-level security concept is constantly updated to ensure that your data is secure both today and going forward.
Support hotline