Cheers to the pioneering Martel family
In Europe, people have been drinking wine for 8,000 years – indeed the first evidence of wine growing can be traced back to Georgia in the 6th century BC. Yet despite this great tradition, an amazing density of innovation and creativity is evident in vineyards stretching from Hettlingen to Chianti and cellars from the Mosel to the Lavaux. This pioneering spirit doesn't stop at wine merchants, either.
One such pioneer, with an exciting story to tell, is based just a few hundred metres away from Asga's head office in St. Gallen: Martel AG St. Gallen. We therefore took the opportunity to talk to Jan Martel about his innovative family-owned business. At the same time, we wanted to know which wine would be the best pairing for our (fictitious) 60th birthday celebrations. 
This year sees us celebrate our 60th birthday – an impressive figure, in our view. Though that obviously can't be compared to the 146-year history of the Martel family firm. Before talking about wine, and just between ourselves: How do you manage to stay in business for so long?
It's about a passion – in our case for the diverse world of wine. Being fascinated by fine wines always means falling in love a little. We don't see our wines as a product – instead we regard them as a work of art that should be treated with care and respect. Our customers know and appreciate that. Tradition and a classical approach are important to us, although we also place a strong emphasis on innovation and creativity – supreme quality, combined with the greatest possible degree of curiosity and openness.
Innovation and creativity – that probably explains why Martel was one of the first European wine merchants to make room on its shelves for wines from California. It's a pioneering achievement, we think. So, in terms of wines, should we be kicking off Asga's (fictitious) birthday celebrations with a bottle from California?
My grandfather, Erich Martel, travelled around California in 1963 and brought back the first American wines to St. Gallen. That prompted the New York Times to comment that it was "like selling iceboxes to Eskimos". We've known for some time about the quality Californian locations have to offer – not only that, but a bit of Californian vitality to boot. So, that would be a really good idea for the first glass of the evening. I would recommend the 2018 Chardonnay from Heitz Wine Cellars. It's a classic, barrel-aged Chardonnay with lots of strength, elegance and the requisite freshness. What's more, the name Heitz is a cult and a wine legend. Supreme quality – with no compromises. Making it an excellent fit for Asga.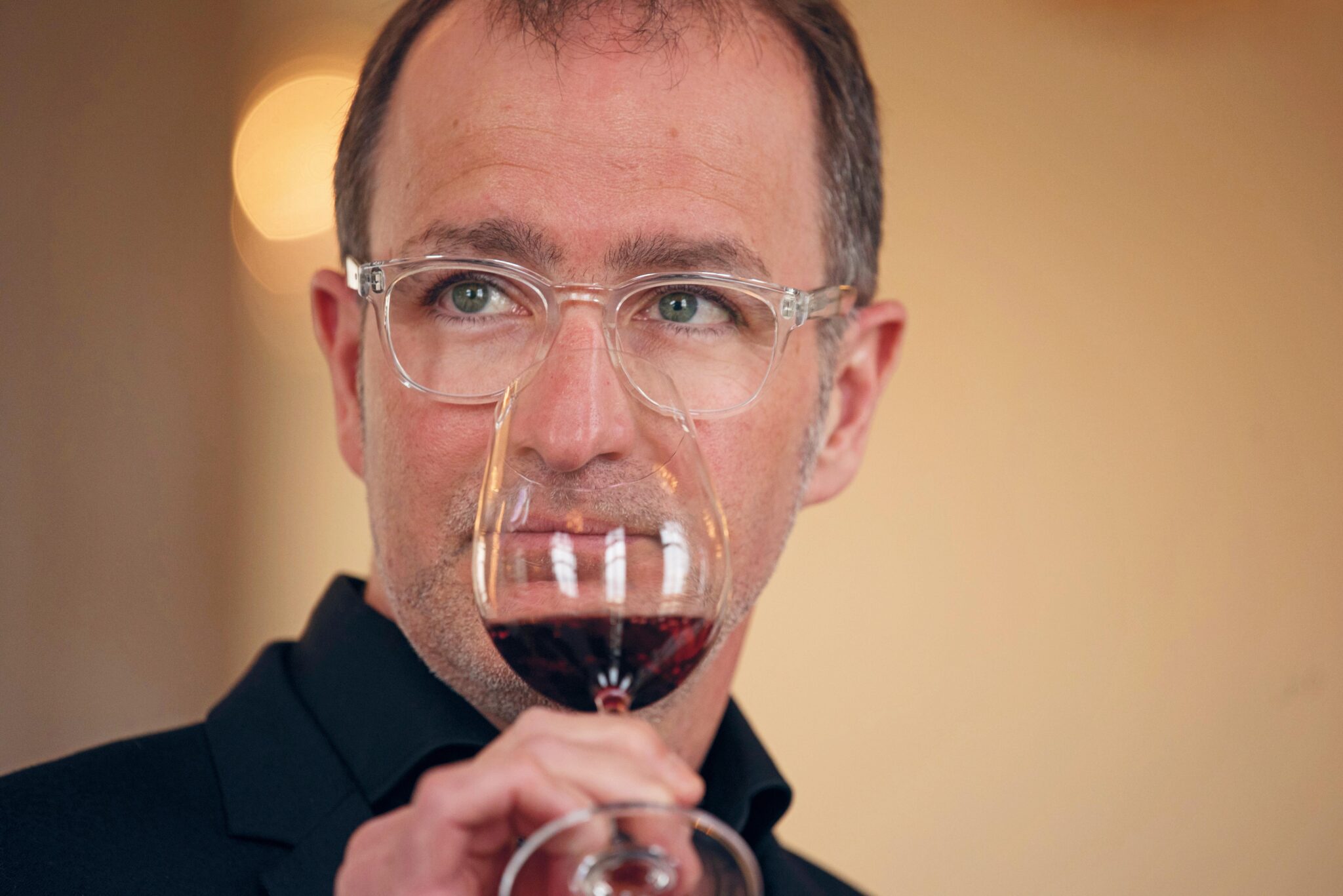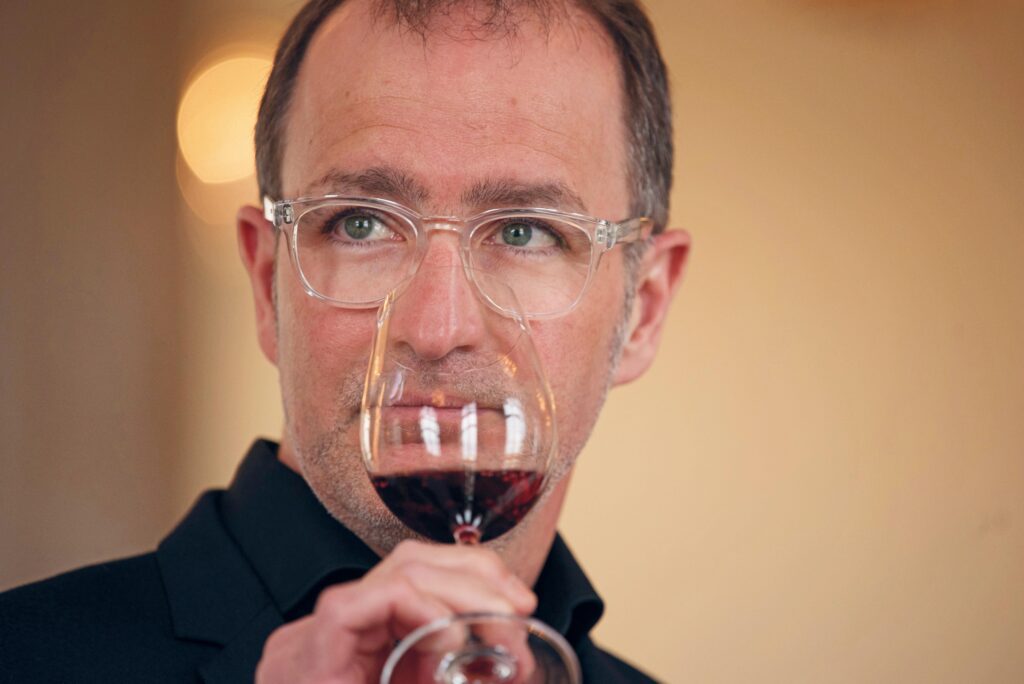 Cheers! Many of us would be content with one pioneering achievement – but not Martel. Which takes us back to its innovative spirit. Back in 1995, when very few of us had an e-mail address, Martel had already set up an online shop. How did that happen?
The idea came from my brother-in-law, who was working at the University of St. Gallen at the time and was looking for a product for an online shop. I was able to persuade the firm's then-managers, despite the fact that the industry was still very critical of the internet back then. The move soon sparked interest among the internet community, and the first orders started coming in from Norway, Spain and the UK. We're now reaping the benefits of 27 years of experience in e-commerce and understand how to convey the emotion of wine, both on and offline. Moreover, we're currently working on a totally new world of experience that will have a virtual presence in just a few months' time.
Staying with offline for a moment: What about the main course for our birthday celebrations? Where does our wine journey head to next?
For such an important birthday celebration I'd be looking at a classic, timeless wine such as Château Moncets 2016 from Lalande-de-Pomerol. Produced by a great family-owned firm, this Bordeaux is dominated by the finest Merlot grapes. It has great class. Alternatively, I might suggest a Brunello di Montalcino from Ridolfi. This 2016 stands out for its extraordinary elegance, immense depth and a great finish – the perfect Tuscan, in other words. This great traditionalist has become the high-flyer of today.
Looking into the future: Can you let us in on your next pioneering achievement?
That's not really our objective – it's more about getting the fundamentals right by offering a great product, great advice, and great service. But if you add in excitement, innovative spirit and a good dose of luck, then you'll also achieve great things along the way. We do always try to think outside the box when it comes to new projects – to start with a clean sheet of paper, and to set ourselves the highest goals. That's exactly what happened with our new world of experience project – so there's lots to be excited about. Obviously, none of this would be possible without an excellent team. This is nurtured on a daily basis, enabling us to open the door to new ideas.
Mr Martel, we forgot about the bubbly! Any birthday – even with a fictitious party – without sparkling wine would be inconceivable. Is there anything wrong with rounding off the celebrations with something fizzy?
Not at all, Champagne is an excellent way to round things off and send your guests home from a fantastic party in an ebullient mood. Cheers to you! And happy birthday!
Martel AG St. Gallen is one of Switzerland's oldest wine merchants, with three locations in St. Gallen and Zurich as well as a large team of advisors for the catering industry. A family-owned firm, Martel is totally independent and has 47 employees.