Somewhat removed from the hustle and bustle but still at the heart of things, various sizes of sun-drenched apartments are to be built on the Rüüti meadow at Bleichestrasse 20-30 in Kreuzlingen's Kurzrickenbach District. Integrating the residential buildings into the existing district will preserve the high living standards that Kurzrickenbach is known for.
While the planned new builds will border on the historical village centre with its half-timbered houses, the projected estate will also offer easy access to the traffic network and close proximity to various stores, the Migros Seepark shopping centre as well as to bus and rail stops.
Current project status: Interior finishing, occupancy from summer 2023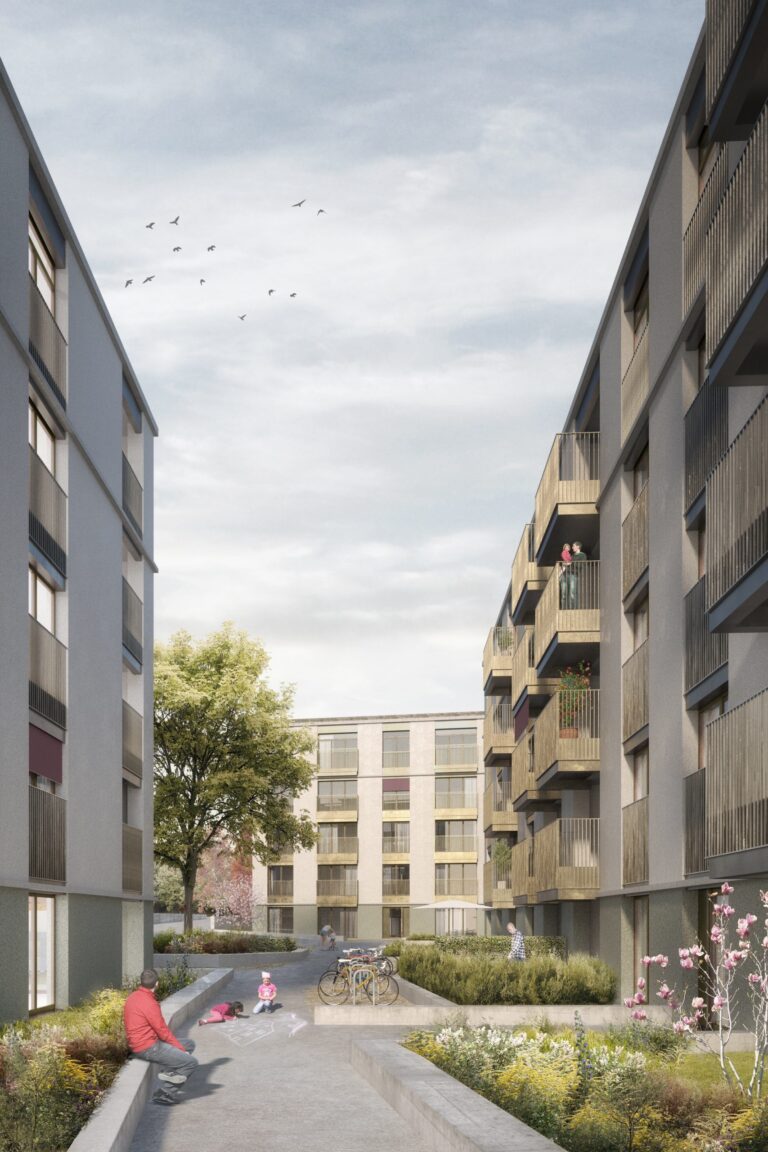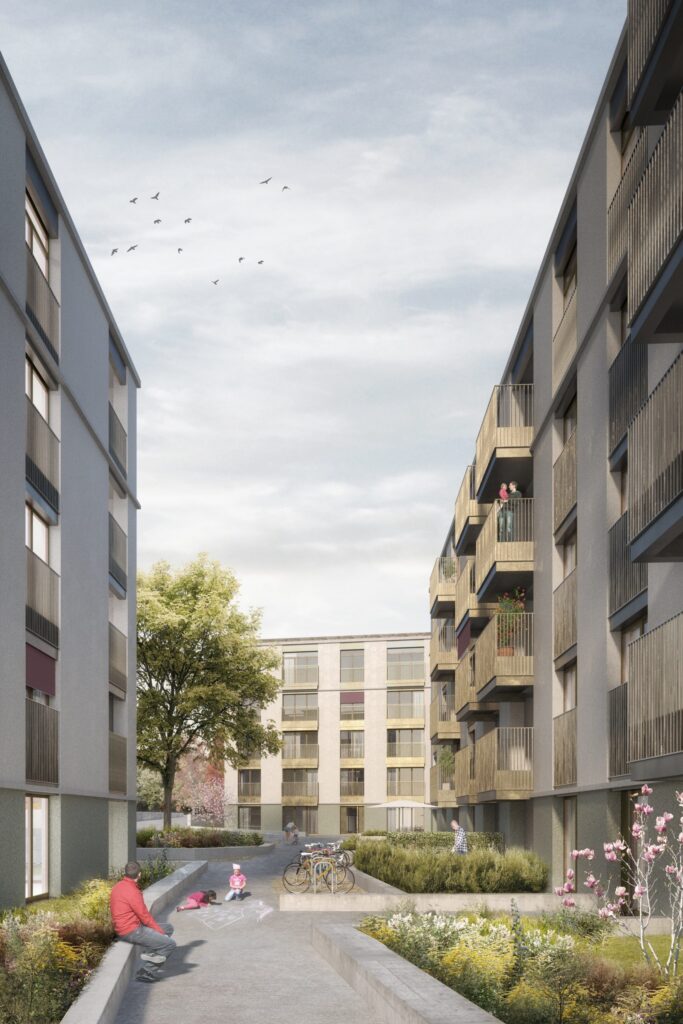 Restoration of the Chogenbach stream to its natural state, attractive footpaths, a strong commitment to the greening of private gardens, meadows and a diverse stock of trees will go to make the planned estate an attractive place to live as well as facilitate different kinds of encounter.